23 August 2021
Electronics & Applications 2021
Electronics & Applications 2021, originally scheduled for 28 to 30 September, will not take place in September. The exhibition organisation, together with the Jaarbeurs, is currently looking at the possibilities to move Electronics & Applications to November or to the first two weeks of December 2021.

---
3 June 2021
tbp electronics becomes VDL TBP Electronics
At the end of 2020, we were pleased to let you know that tbp electronics became part of VDL Groep. In recent months, we have been working closely with our new colleagues and have amongst others decided on a new company name. We would like to inform you that as of 1 July 2021 our company name will change from tbp electronics bv to: VDL TBP Electronics bv

All our company details, such as our address, telephone number, Chamber of Commerce number and VAT number will remain unchanged. Our website and e-mail addresses will change though:
our new web address per July 1st, 2021 is: www.vdltbpelectronics.com
our new e-mail address format per July 1st 2021 is: firstname.prefix.surname@vdltbpelectronics.com
Should you have any questions or comments, you may contact us at info@tbp.nl of as per 1 July 2021 at info@vdltbpelectronics.com. On request, we will be happy to send you an overview of the new e-mail addresses. Please make the necessary changes in your administration this month to ensure a smooth transition. And since our company slogan is #Strengththroughcooperation we look forward to a pleasant further collaboration with you!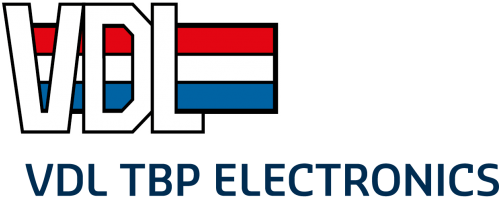 ---
28 December 2020
VDL Groep takes over tbp electronics
VDL Groep strengthens its position as an industrial partner in electronics. The family business with its head office in Eindhoven has taken over tbp electronics. tbp's core activities involve assembly and production services of electronics for, among others, the industrial, medical and telecommunications sectors, all important sectors in which VDL is already active.
tbp electronics is a profitable company that employs 133 employees, generates more than 30 million euros in annual turnover and has branches in both Dirksland (province of South Holland) and on the Brainport Industries Campus in Eindhoven. The highly automated production process takes place at the headquarters on the Goeree-Overflakkee delta island, whereas the engineering and design of the test equipment are realised in Eindhoven. The company assembles and supplies printed circuit board assemblies (pcbas), they are pcbs with electronic components.
Broadening portfolio
President and CEO of VDL Groep, Willem van der Leegte: "Our ambition is to be a one-stopshop industrial partner. With the activities of tbp in our ranks, we're taking a major step forward in the field of electronics assembly. We assume that this new combination offers added value for our customers, especially with our activities in the field of high-quality mechanics. In addition, tbp is active in many industries in which VDL is also active, such as the semiconductor, medical, telecommunications and defence sectors."
Continuity
tbp founder Ton Plooy (70): "VDL Groep being the result of our search for a suitable takeover company is fantastic. VDL meets our requirements and wishes in the broadest sense of the word. The presence of VDL Groep in the high-quality manufacturing industry in particular and the fact that VDL is a Dutch family business very much appeals to us, as well as that it forms a perfect fit with our corporate culture. This takeover guarantees the continuity of tbp electronics."
As part of the transfer, Ton Plooy will remain involved with tbp for another year. Joost van Haperen (35) has been appointed director at tbp electronics. Van Haperen has worked at VDL Steelweld for nine years, where he has been responsible for project management and engineering, among other things

About tbp electronics
As an electronics manufacturing services (EMS) company, tbp electronics offers integrated services in the field of printed circuit board assemblies (pcba's). Thanks to design optimisation in the fields of manufacturability, testability, supply flexibility and costs, clients benefit from the highest product value and best value of ownership, resulting in maximum production efficiency and maximum quality. tbp stands for the business of perfection. tbp's strength lies in its involvement in the earliest design stage. The company is also able to build prototypes quickly and is a specialist in supply chain management, smart industry, test engineering and cabinet construction.
With more than 130 employees, tbp has been servicing clients for over four decades, in various sectors, including the semiconductor, industrial, oil & gas, construction, telecommunications and ICT sectors, media and entertainment, medical, aerospace, smart farming, shipping, defence and the offshore sector. The company has all the necessary certifications with regard to quality, process control, the environment, the medical field, defence and aerospace. tbp is located in Dirksland on the GoereeOverflakkee delta island (province of South Holland) and on the Brainport Industries Campus in Eindhoven.
About VDL Groep
Strength through cooperation. This is the basis of VDL Groep, an international industrial family business with its head office in Eindhoven, the Netherlands. This business was established in 1953 by Pieter van der Leegte. Initially, VDL Groep specialised in metalworking. When his son Wim van der Leegte took over the company in 1966, the company started specialising in high-tech subcontracting in industries such as the semiconductor industry, later adding plastics processing and the development, production, and selling of buses and coaches to its portfolio. VDL Groep is a major player in the fields of subcontracting and semi-finished products and manufactures its own finished products, such as suspension systems, automated car plant systems, heat exchangers and container handling equipment. With VDL Nedcar in Born, it has the only car plant in the Netherlands where serial assembly for third parties takes place.
VDL Groep innovates through a combination of professionalism, entrepreneurship and high-quality machines. The group of companies combines the strength of a multinational with the flat organisation and open, informal working atmosphere of a family business where growth opportunities and continuity take precedence. The third Van der Leegte family generation has been at the group's helm since 2016. VDL Groep has over 15,000 employees and operates in 20 countries. The group comprises 107 operating companies, each with its own specialism, that work together intensively. In 2019, VDL's combined annual sales amounted to 5.780 billion euros.
More information: www.vdlgroep.com
For additional information, please contact:
VDL Groep – Communications Department – Telephone +31 (0)40 292 50 00
Miel Timmers, Spokesperson – Mobile +31 (0)6 14 76 70 66
---
24 December 2020

New: Fast proto plant
We are pleased to introduce a new service from tbp electronics, namely our fast proto plant.
This new service has the following advantages for you as our customer:
on request, you will receive a fast proto quote for a maximum of 5 pieces
we will send your quotation within 24 hours (from the moment data is complete, quick & clean)
DfM light is included in this service (Design for Manufacturing)
a delivery time for your proto series of 10 working days (exact delivery date to be confirmed as soon as we received all components)
an unsurpassed time-to-market
Before you experience the advantages of our fast proto plant, from the moment your pcba is on the designing table, we will be happy to advise you about Design for eXcellence (DfX). Please read more information on the advantages here. Or let this video by Frans Geerts "Money for Nothing" inform you about the story behind our early supplier involvement.
---
27 October 2020
Technieksucces was established to increase awareness of technology among young people. Technieksucces focuses on primary schools on Goeree-Overflakkee. The technique lessons are given in groups 3 to 8. A learning line is used in which similar assignments are repeated in the various groups. These lessons differ in difficulty and degree of independent investigation.
Lego Mindstorms is used to teach the pupils about programming. First, children build a robot, after which it has to carry out all kinds of missions. The last mission is to programme the robot in such a way that it can follow a specific route. A brand new Lego Mindstorms set has been available since October. With this set, pupils can build five different models of robots. The creations can be controlled with the Mindstorm Robot Inventor app. With the app, children can learn to code and complete challenges.
Technieksucces and tbp electronics regularly work together. A number of tbp employees have given guest lectures on technology. To support Technieksucces, tbp electronics recently offered the new Lego Mindstorms robot to Technieksucces. We wish participating students lots of success and fun with this set.
Photo caption: Freek de Vreede (Technieksucces) with the brand new Lego Mindstorms set, offered by tbp electronics.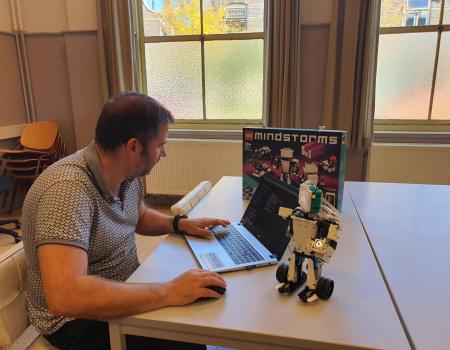 ---
16 June 2020
Sirius Medical, a MedTech startup, announced that it has received CE mark approval for Sirius Pintuition. With its debut product, Sirius provides an affordable and easy-to-use alternative to traditional surgical localization systems that rely on anchor wires or radioactive seeds. Sirius aims to revolutionize the way tumors are localized during surgery.
The certification, which indicates conformity with the European health and safety standards, paves the way for Sirius' commercial launch in September 2020. The first Sirius Pintuition systems are currently in production and will be implemented in hospitals in the Netherlands, the UK, and several other European countries later this year. The USA will follow in 2021.
"We are pleased to have achieved this important milestone with the help and input of many physicians and engineers," said Hubert Martens, CEO of Sirius Medical. "We are very excited to make our costefficient localization system for soft tissue tumors available to hospitals in Europe. This is great news for surgeons and radiologists as our system provides them with more freedom to apply their skills and deliver the best possible outcome for patients."
Tumor localization
With the rapid improvement of breast cancer diagnostics over the past decades, surgeons are facing increasingly challenging procedures as they must localize ever smaller and earlier-stage tumors. Until now, surgeons have been using metal anchor wires or radioactive seeds to localize tumors and soft tissue.
"These methods are far from ideal," said Sirius CEO Martens. "Wire localization is not pleasant for patients and poses logistical challenges because of the required presence of a radiologist on the day of surgery. And many hospitals refrain from using radioactive seeds because of the related safety protocols and their impact on efficiency."
Sirius provides surgical oncologists with a highly precise, easy-to-use, and affordable solution that contributes to an improved hospital workflow. The Sirius Pintuition seed can be placed up to 180 days before the surgery to mark a target within soft tissue*. During surgery, the Sirius Pintuition Probe provides highly accurate, real-time feedback and directional guidance to the marked tissue. The probe is reusable and compatible with metal instruments that are commonly used during surgery.
About Sirius Medical
With its roots in the Netherlands Cancer Institute, Sirius Medical was born to make things better. The Sirius Pintuition system was developed by and for surgeons addressing a clear clinical need with a solution that simply makes sense. Our mission is to improve health for cancer patients by delivering unsurpassed, yet affordable solutions that enable precise and efficient surgical removal of tumors. Please visit www.sirius-medical.com.
*Please refer to the product instructions for use.
For more information please contact: Jan Willem Beijer, Marketing and Sales jan.willem.beijer@sirius-medical.com
To realize this beautiful Pintuition product, Sirius Medical Systems, 3T and tbp electronics have collaborated intensively and very well. This project fits perfectly with 3T and tbp electronics. Many facets occur in this apparently small product. It is a mix of mechanical parts, cable and electronics. And the potting is also a meticulous activity. tbp electronics has worked closely with the designers from the very beginning. The necessary improvements have been made to make the medical product Pintuition optimally manufacturable.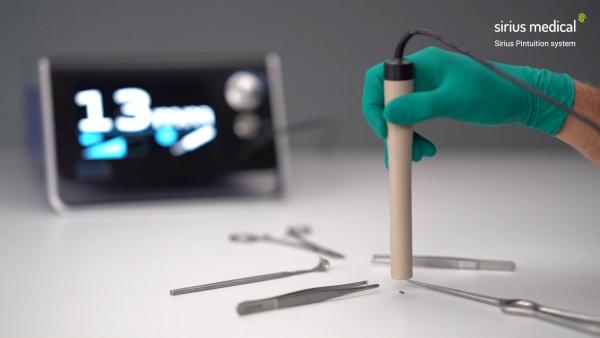 ---
23 maart 2020



tbp electronics in de versnelling voor beademingsapparatuur
Sinds de Corona-uitbraak in Nederland levert tbp electronics in versneld tempo cruciale onderdelen aan opdrachtgevers in de medische sector. Dit geldt onder meer voor de beademingsmodules van DEMCON macawi respiratory systems voor ziekenhuizen.
Deze opdrachtgever kent momenteel een tienvoudige orderintake voor de levensreddende beademingsapparatuur die zij maken. DEMCON en tbp electronics werken al vele jaren samen, waarbij tbp de productie en levering van printed circuit board assemblies (pcba's) voor haar rekening neemt. De verwachting is dat nieuwe aanvragen voor deze specifieke pcba's volgen gezien de enorme vraag naar beademingsapparatuur.

supply chain management
Van groot belang is de levering van de benodigde kwaliteitscomponenten, tbp electronics vertrouwt daarbij op haar toeleveranciers en hun tijdelijke leveringen. Op die manier kunnen ook zij bijdragen aan het leveren van grote aantallen medische apparatuur – zoals de benoemde beademingsmodules - waaraan de ziekenhuizen nu zo dringend behoefte hebben.
bijdrage
Op deze wijze probeert tbp electronics de mensen in de zorg en verpleging te ondersteunen in hun missie om levens van Corona-patiënten te redden.
meer informatie
Meer informatie vindt u op DEMCON macawi respiratory systems en deze website
---
22 augustus 2019
verbeterde online ordertracking
Wij zijn verheugd u de nieuwe, verbeterde versie van onze webservice ordertracking te mogen aankondigen! De app-werking blijft nog hetzelfde, maar online via de website hebben wij diverse verbeteringen aangebracht in de service ordertracking:
uw leveringen de komende 7 dagen worden in het eerste scherm getoond, het voorraadscherm laat al de beschikbare voorraad zien
smart search zoekveld: hierbij kan worden gezocht op een deel van uw orderreferentie, artikelcode, tbp artikelcode of artikelomschrijving
productieorders, voorraadorders en inkooporders worden op een chronologisch overzicht getoond, daarbij zijn 3 iconen toegevoegd: de eerste toont de leveringen, de tweede de beschikbare voorraad en de derde producties
per producties kunt u de bewerkingen zien (rood = nog niet gestart, geel = gestart en groen = gereed)
per productiebatch kunt u nu ook de aantallen zien die gescand zijn per bewerking
Per maandag 26 augustus ging de nieuwe versie van tbp electronics ordertracking online, wij raden u zeker aan dan eens een kijkje te nemen. Heeft u nog geen persoonlijke toegang tot onze customer portal? Stuur dan een e-mail aan Dana Wolters (d.wolters@vdltbpelectronics.com) en wij maken dat voor u in orde (aan de customer portal services zijn geen kosten verbonden).
---
16 juli 2019
LRQA toetst tbp positief voor certificaat AS 9100
AS 9100 is een kwaliteitsmanagementsysteemstandaard op basis van ISO 9001 en gericht op de kwaliteit van lucht- en ruimtevaart. Met het behalen van deze AS9100-certificering vormen wij de basis voor de veiligheid, betrouwbaarheid en naleving van de regelgeving van uw opdrachten op het gebied van assemblage van pcba's en cabinettenbouw inclusief early supplier involvement en alle supply chain management aspecten op het gebied van luchtvaart, ruimtevaart, defensie, medisch, semiconductor en andere industrieën.
U kunt het meest recente certificaat van tbp electronics hier downloaden, alle certificaten zijn ook te vinden op de pagina Certificering.

DOWNLOAD 2019_LLOYDS_AS_9100_ENG.PDF
---
16 juli 2019
test engineering vindt huisvesting op de Brainport Industries Campus (BIC)

Gezien het heugelijk feit dat onze bedrijfstak test engineering tegenwoordig haar huisvesting heeft gevonden in de vooruitstrevende Brainport Industries Campus (BIC), hebben wij een bescheiden openingsborrel georganiseerd aldaar op 4 juli. De middag werd gevuld met de plezierige en uitstekende catering van Hutten.
Wij nodigen u ook van harte uit onze BIC-vestiging te bezoeken, laat u het ons vooral weten als u interesse heeft in een bezoek met uitleg over bijvoorbeeld Extended Boundary Scan testing (EBST) of hoe tbp invulling geeft aan early supplier involvement en Design for eXcellence (DfX). Natuurlijk kunnen wij het zo afspreken dat wij ook de inwendige mens daarbij niet vergeten!
Graag tot ziens op de BIC!
---
6 december 2018
nieuwe productielijn operationeel
Onze nieuwe moderne productielijn draait! Deze derde opstelling op onze hoofdlocatie in Dirksland hebben wij in zeer korte tijd weten op te bouwen. Door ook onze testvoorzieningen en de voorraad componenten uit te breiden en circa twintig nieuwe medewerkers aan te nemen, bieden wij de huidige marktsituatie het hoofd. Dit ondanks de grotere vraag naar printed circuit board assemblies (pcba's).
De twee bestaande lijnen voor proto's en kleinere series zijn verplaatst naar onze dependance op hetzelfde bedrijventerrein. Zo hebben we ruimte gemaakt voor onze nieuwe lijn. Alle geplaatste machines zijn van het nieuwste type. Eén van de voordelen is dat we de modernste solder paste dispenser hebben. Dankzij de nieuwe 3D AOI (Automatic Optical Inspection) met nauwkeuriger camera's kunnen we nu ook de kleinste componenten beter inspecteren! Daarbij hebben de pick-and-placemachines een hogere plaatsingssnelheid. Al het equipment in de lijn is voorzien van het nieuwe communicatieprotocol "Hermes", geschikt voor horizontale communicatie.
Lees hier ook het persbericht van 13 september jl.
dank aan onze partners
Dankzij de grote inzet van onze medewerkers en onze equipment-leveranciers Mycronic, Partnertec, Nutek en W&S Benelux konden we onze nieuwe productielijn in slechts enkele weken neerzetten en in bedrijf nemen. De bestaande lijnen bleven tijdens alle werkzaamheden gewoon functioneren. Op het hele machinepark werken we met twee shiften. Vanwege de uitbreiding hebben we extra smart operators aangenomen.
meer testcapaciteit
Met Design for Testing maximaliseren wij de testtoegankelijkheid en testdekking van het ontwerp. De beste strategie is afhankelijk van de vereiste leveringskwaliteit, de complexiteit van het ontwerp en de gewenste investeringen in testoplossingen. De meest effectieve en efficiënte optie is de Extended Boundary Scan Testoplossing (EBST) die we zelf hebben ontwikkeld voor het automatisch opsporen van mogelijke gebreken op een pcba.
Om de EBST-capaciteit uit te breiden, hebben we drie extra basisstations geplaatst. In totaal staan er nu acht, een aanzienlijke uitbreiding dus. Ook is een flying probe-tester aan onze productielijnen toegevoegd. In totaal zijn er nu vier operationeel. De toegenomen testcapaciteit draagt bij aan een efficiëntere productie.
grotere voorraad
De voorraad componenten is bijna verdubbeld. Een groter aantal inkoop- en magazijn-medewerkers heeft mede voor deze opschaling gezorgd. De maatregel is noodzakelijk gezien de wereldwijde schaarste aan elektronica-onderdelen. De verwachting is dat die nog lange tijd zal duren.
early supplier involvement
Met early supplier involvement helpen wij opdrachtgevers hun pcba-ontwerp te perfectioneren, de beste componenten te selecteren en voor de beste teststrategie te kiezen. Dit doen wij met onze specialisten op het gebied van Design for Manufacturing (DfM) en Design for Testing (DfT). Met Design for Logistics (DfL) zorgen wij voor maximale leveringsflexibiliteit. Met Design for Cost (DfC) kunnen opdrachtgevers vertrouwen op the best value of ownership. Samen heten deze stappen Design for eXcellence (DfX).
leveringsbetrouwbaarheid
Onze early supplier involvement en onze zelf ontwikkelde EBST hebben mede geleid tot de toegenomen vraag. Dit geldt met name voor de medische sector, defensie en lucht- en ruimtevaart. Natuurlijk hebben we ook voor deze branches alle benodigde certificaten in huis.
Dankzij alle maatregelen blijven wij met de hoogste kwaliteit, beste service en maximale leveringsbetrouwbaarheid aan de toegenomen vraag naar pcba's voldoen.
---