Smart industry
We continually take steps to improve the delivery quality of our products, improve throughput speed, reduce costs and provide fully customised work. Our goal is to realise a 'smart' production process created by technological developments, in the interest of our customers. The internet has become an important part of our approach and has enabled object connections and data exchange.
focus on cost drives out quality …
focus on quality drives out cost
Automated process
Smart industry requires digitalisation and cooperation across the entire chain. By sharing and re-using available data, we can provide the entire chain with reliable information. In the long term, this creates a fully automated process between the customer, manufacturer, supplier and other involved parties.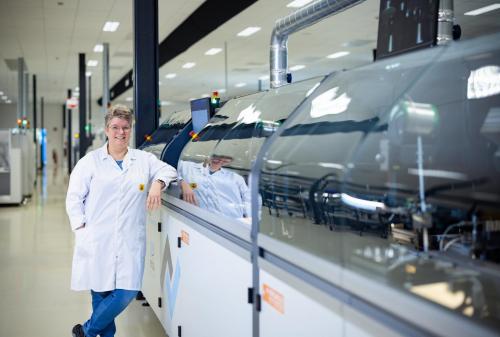 Digital services
We actively continue to automate and digitalise our processes. This enables customers to request a quotation online, based on standard calculations, via the customer portal. As soon as the quotation has been approved, subsequent administrative processing is almost fully automated. This is all thanks to the EDI platform (Electronic Data Interchange) to which our clients and permanent suppliers are connected. Customers can use our 'track&trace' app to monitor the status of their products in real time.
We continue to invest in new machines and, wherever possible, use new functionality for software and hardware based on the principles of smart industry / industry 4.0. This includes gaining experience with 3D printing and the possibilities of 'structural electronics' studies. We also follow developments in robotisation and cobotisation with great interest, for example, by keeping in contact with Robotics students at the University of The Hague. Cobotisation is robotisation in close cooperation with humans.
We continue to implement smart industry with conviction, in the interest of the entire chain.

Smart Manufacturing Award
At the end of 2016, VDL TBP Electronics won the Smart Manufacturing Award for the South Holland region. Koninklijke Metaalunie awards this prize every year in all of its regions, to Metaalunie members that positively distinguish themselves within a current theme. The theme for 2016 was 'Smart Manufacturing'. The jury praised us for the far-reaching digitalisation in our supply process, as well as the advanced automation in our production process.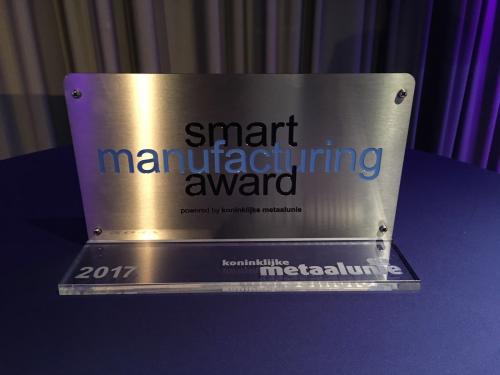 Interested? Contact our Business Development Executive